Shunga Geisha's Secrets Organica Exotic Green Tea organic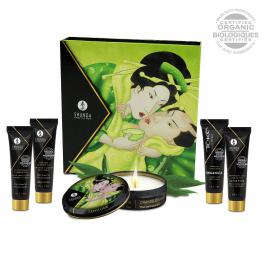 Ref. 8211

5-Delige Gift Set Geisha's Secrets ORGANICA Exotic Green Tea
Dit 5-delig pakket Geisha's Secret ORGANICA Exotic Green Tea bevat heerlijke wellness producten met de geur van groene thee.
Het massagekaarsje zorgt en voor een behaaglijke sfeer en voor een zalig massagevoorspel.
Verder zal de stimulerende verwarmende olie of de kissable massageolie garant staan voor een spetterende orale verwenning.
Gebruik wat glijmiddel of stimulerende gel bij de liefdesdaad. Met dit 100% biologische ORGANICA Exotic Green Tea pakket wordt verwennen extra spannend.
Het pakket bevat :
• Massage Candle Exotic Green Tea – 30 ml
• Aphrodisiac Warming Oil Exotic Green Tea – 10 ml
• Kissable Massage Oil ORGANICA Exotic Green Tea – 10 ml
• Toko ORGANICA personal lubricant – 10 ml
• Lotus Noir sensitizing gel for lovers – 10 ml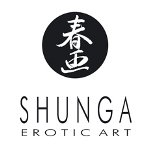 Shunga
Gewicht: 230 gr
Heerlijke massage olie - 10 ml

Stookolie aphrodissiaque - 10 ml

Mini massagekaars - 30 ml

Persoonlijke Glijmiddel TOKO Organica - 10 ml

Sensibiliserend crème voor het paar Black Lotus - 7 ml